There are lots of hares in the fields around where I live. They sit up, alert, ears pricked and twisting to pick up what is going on.
As a leader, this is how I need to be; aware of what is going on – alert to take action as needed.
There are lessons to be learned from this beautiful creature. Hares have excellent hearing. They detect potential danger.
When I drive past, instead of darting for cover in a nearby hedgerow, they run ahead in the beam of headlights – an escort of sorts, leading the way.
They represent spring and the newness of life that comes with it. Leadership should spark new life and ideas – regenerating and rejuvenating the way things are done.
B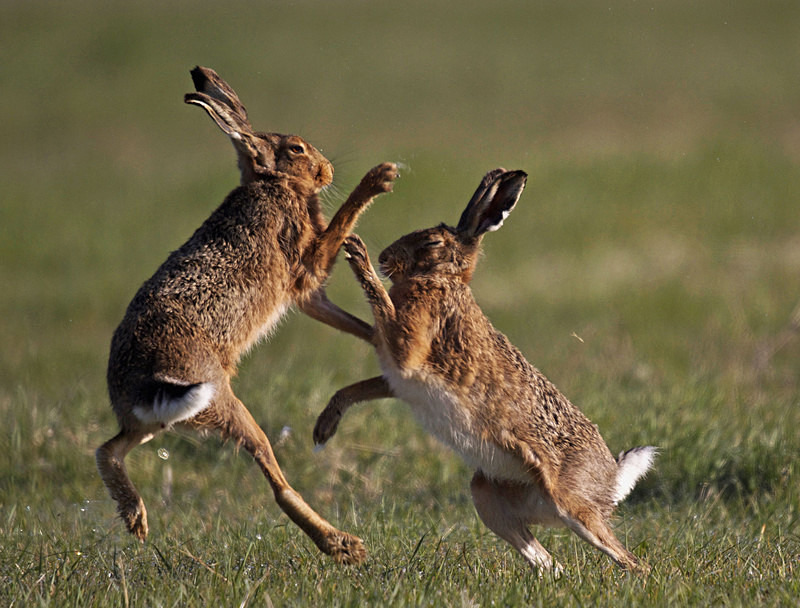 oxing hares. What a sight! I always assumed these were jacks (males) fighting for dominance – however it is the female who turns around having been chased by her male suitor – boxing in an attempt to fend him off.
As a leader I know I need to develop confidence to stand up to, and for others.
Then there's the saying, "as mad as a March hare". An allusion that refers to a human who behaves in an excitable and unpredictable manner.
Food for thought there me thinks.